What is Zitko Talent?
Zitko Talent is an alliance of leading manufacturers, installation companies and educators who will be providing an intensive 12-month programme of salaried work experience, training and development.
The programme is suitable for a wide audience, from college leavers and career changers to engineers wishing to cross-train from other sectors. Trainees combine frontline installation experience with intensive training and education customised to their specific workplace.
The FIA will be the principal training provider for all Fire aspects. This will include adapting courses for individual employers and their trainees - drawing on an extensive catalogue that includes BS5839 Fundamentals and the Advanced FD&A qualifications.
For employers, it's the opportunity to attract and develop new talent far more efficiently and cost-effectively than they could do so alone, with all recruitment, selection and training sourced and administered centrally as part of the fee.
Why we are doing it?
In 2018/2019 FIA conducted surveys in which employers revealed they need fire detection and alarm technicians – making it clear that there is a real and urgent need for skills in this area. This applies to new entrants to the industry as well as experienced engineers.
Finding suitably qualified people is somewhat difficult as the surveys suggest, therefore FIA are delighted to be able to provide the training programme to support the industry with skills development to become competent fire systems technicians.
Partnering with ZITKO Talent affords us the opportunity to promote the Fire industry to a wide audience, including talented young people who are the future of our industry.
We'll also be working with our partners on another key aspect of our mission: championing and continually raising standards. And we'll be helping to deliver a lasting solution to the looming skills shortage.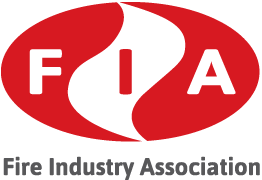 Who does it benefit?
It benefits you as a member. The programme fee is normally £10,000 per trainee, but as an FIA member you qualify for a 20% discount and additional guarantees should your trainee not complete their course.
The programme provides:-
A solid launchpad for developing and employing high calibre engineers long-term – starting in installation and commissioning.
A thoroughly vetted pool of trainees from which to choose - ranging from college leavers and career changers to experienced engineers from other industries;
Over 160 hours of world-class education, including the FIA's BS5839 Fundamentals, Advanced FD&A and Portable Extinguisher Maintenance courses;
Up to 150 hours of manufacturer certified product training, in up to six of the systems you use in your business;
All training administration is taken care of by the Zitko Talent team.
How can I get involved?
Book a call NOW using the form below.